the sparkly webmistress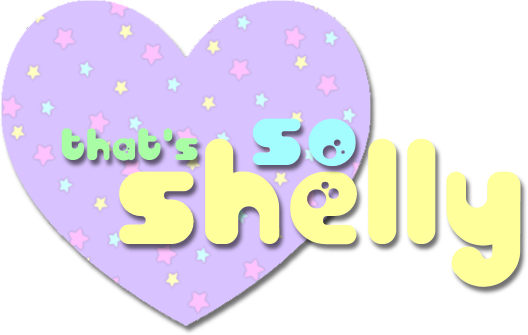 jello~ my name is
. i'm thirty-two years old. i live in the mojave wasteland with my boyfriend of 15 years, and our 3 cats: molly, lucy, and pixel. i'm an intj, capricorn sun, sagittarius moon, and virgo rising.
some of my hobbies include backyard birding, exploring the world via google street view & photo spheres (thank you so much to everyone who uploads, you bring so much joy to my life), and diving into '90s and '00s nostalgia.
i started a movement in las vegas that brings awareness to the horrible conditions that dolphins live in under the desert sun. i have been doing that for almost 10 years. some of my accomplishments include: several tv and radio interviews, screening "the cove" and holding a protest with ric o'barry that drew over 100 people in attendance on the las vegas strip. you can visit my other website: mojavedolphins.com
i have been customizing graphics and websites around the internet since 2002. i miss the freedom and creativity that spaces such as livejournal, myspace and neopets used to provide me. this is my own little portal on the web. i hope you enjoy!
current mood:
other places to find me
instagram
goodreads
multiverse.plus
everskies
dreamwidth
last.fm
goatlings
tumblr
favorites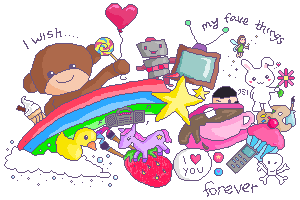 likes:
joshua trees, dole whips, neon lights, roller coasters, disney channel original movies, cats, the band "waterparks", orange and yellow leaves, snow, splatoon, pixels, photography, desert drives from the passenger side, watching hummingbirds
dislikes:
the texture of lotions and creams, the hot mojave summer, phone calls, public speaking, writing, loud noises i'm not in control of, when all the books i wanna read are checked out, soggy blackberries, people who just repeat what i said to them back at me
movies:
a cinderella story, a walk to remember, beetlejuice, bring it on, chicago, confessions of a teenage drama queen, crossroads, dazed and confused, disney channel original movies, drop dead gorgeous, empire records, finding nemo, freaky friday, grandma's boy, groove, holiday in the sun, how to deal, kick-ass, legally blonde, lilo & stitch, mallrats, mean girls, new york minute, party monster, raise your voice, the parent trap, the princess diaries, saved, she's the man, stick it, thirteen, trainwreck, velvet goldmine, wall-e, what a girl wants, zeus and roxanne.
tv shows:
american housewife, as told by ginger, atypical, awkward, boy meets world, charmed, daria, degrassi, dr. k's exotic animal er, dr. t lone star vet, dynasty, gossip girl, greek, hannah montana, i am frankie, i am jazz, icarly, laguna beach, la to vegas, lizzie mcguire, malcom in the middle, melissa and joey, roseanne, rugrats, sabrina the teenage witch, saved by the bell, sex drugs rock & roll, skins, so weird, the conners, the goldbergs, the hills, the x-files, victorious, younger
video games:
anarcute, animal crossing, dectective grimoire, donut county, emily is away, five nights at freddy's, haunt the house: terrortown, hiddenpaws, huniecam studio, huniepop, it takes two, mario kart, monster prom, moving out, overcooked, pokemon, pokemon snap, seasons after fall, splatoon, the sims, uno, voodoo garden, wunderdoktor, yoshi's crafted world, yoshi's story
we're cheetah girls, cheetah sisters
molly
aka
momo, nemo
. birthday:
september 2nd 2013
molly is my girlfriend cat. she and i are best friends. her favorite thing is to lay in the bed with her head resting on my shoulder. she likes to throw fits by scratching the carpet when you tell her no.
lucy
aka
baby lulu, gooseberry pickle
. birthday:
january 22nd 2014
lucy is molly's sister, but from another litter. she loves when my boyfriend, and demands all the attention she can from him. she's the biggest one. likes when you get her ass a wet wipe.
pixel
aka
peeko, pixie
. adopted:
january 2015
pixel was abandoned by her owner in my last apartment complex. i tried to find a home for her, but no one wanted her. i'm so glad she's mine. she's like half my other cats size! a mini cat. she likes to beg me for everything i have.
etc
internet quizzes
click this to see more quizzes i've taken