nevada historical markers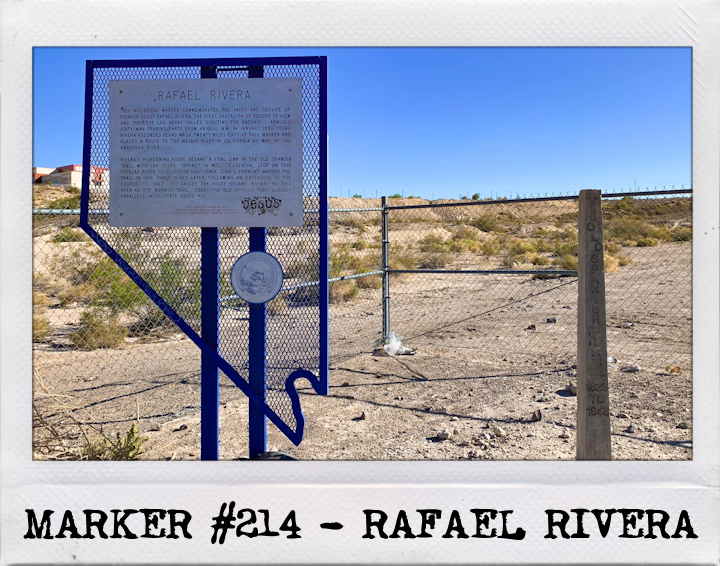 #214 - RAFAEL RIVERA
location:
5710 Mountain Vista Street, Las Vegas
This historical marker commemorates the valor and service of pioneer scout Rafael Rivera, the first Caucasian of record to view and traverse Las Vegas Valley. Scouting for Antonia Armijo's sixty-man trading party from Abiquiu, N.M. in January 1830, young Rivera ascended Vegas W ash twenty miles east of this marker and blazed a route to the Mojave River in California by way of the Amargosa River.

Rivera's pioneering route became a vital link in the Old Spanish Trail, with Las Vegas Springs a most essential stop on this popular route to Southern California. John C. Fremont mapped the trail in 1844. Three years later, following an extension of the course to Salt Lake Valley, the route became known in this area as the Mormon Trail. Today the Old Spanish Trail closely parallels Inter-State Route No. 15


Deep in the heart of the golden west, home means nevada to me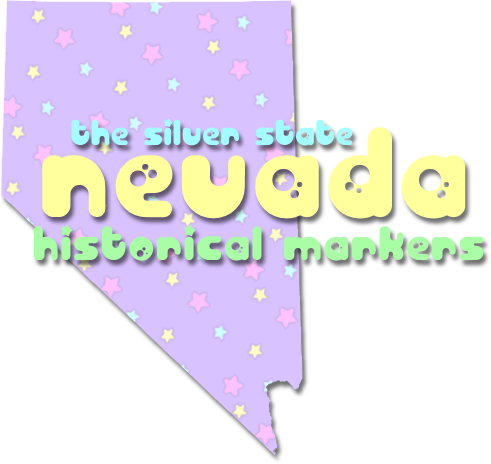 The Nevada State Historical Marker Program was launched in 1964 for Nevada's centennial to commemorate events such as the Old Spanish Trail in Southern Nevada and the great train robbery in Verdi, west of Reno.
These roadside markers bring attention to the places, people, and events that make up Nevada's heritage. They are as diverse as the counties they are located within and range from the typical mining boom and bust town to the largest and most accessible petroglyph sites in Northern Nevada.
I started visiting the markers around my city during quarantine and I found that I enjoyed learning about the history of the land. I've almost seen all of the ones that are in my city and I hope to one day be able to visit more of the rural locations.
It's almost like a treasure hunt because you never know if the marker is going to still be standing in the original location or not. Over the years, the State Historic Preservation Office has decommissioned some markers because vandalism persists at certain sites or because marking some locations no longer seems appropriate for various reasons.
Thank you to Nevada Department of Transportation which has contributed considerable funding to maintain the markers for the last decade.
Other Important Sites:
Nevada State Historical Preservation Office
||
Nevada Landmarks's List
||
A Guide To Nevada's Historical Markers
271
The number of markers in the Nevada system.
23
The number of markers I have seen.
248
The number of markers I still need to see.